People are at the heart of what we do
A love of working with people and the enjoyment of physical activities are fundamental characteristics of a physiotherapist. They are qualities that come to the fore and assist them daily, especially when working alongside their patients. Close interpersonal relationships and cooperation play an essential role – this is also the case at the Ortenau School of Physiotherapy. This is because the career of physiotherapy, in accordance with the way in which we teach it, not only looks at the patient's body, but at the person as a whole.
We, the members of the school management team, see ourselves as colleagues working with our students, always approachable and on hand to offer them support. We strive to create a pleasant atmosphere where our students feel at home and can live and learn without pressure or stress. Moreover, we aim to support them in developing a realistic understanding of the qualities needed to work as a physiotherapist. The level of training offered is extremely high. More importantly, however, is the daily experience that people are at the centre of everything we do.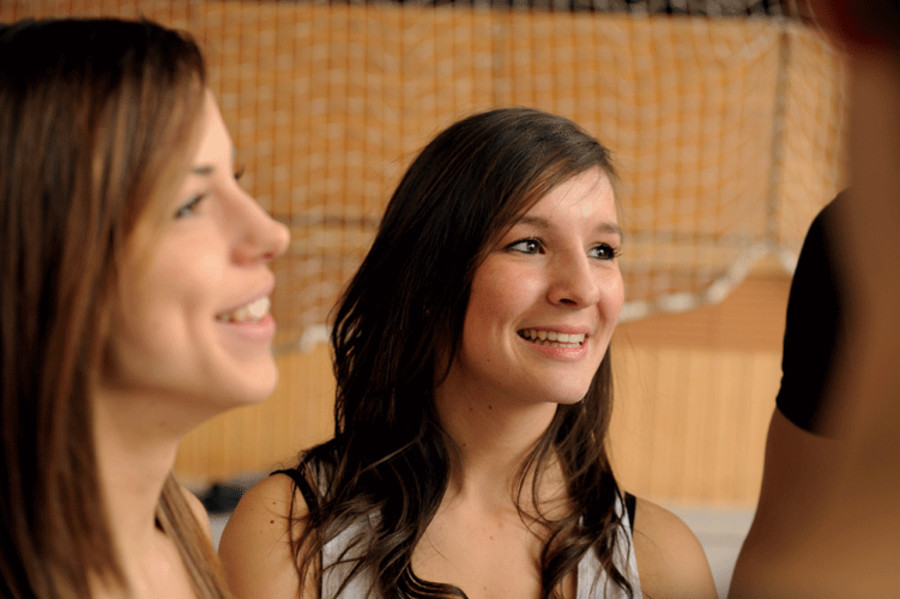 First class training
The quality of our teaching has made the Ortenau School of Physiotherapy into an internationally renowned and accredited training centre. Supported by a team of experienced teaching staff comprising university professors, specialist doctors and physiotherapists, our students spend three years intensively studying every detail of the various interdisciplinary, theoretical and practical aspects of the profession.
Upon graduating students will be able to provide practical treatment and apply techniques in a methodical manner. In addition, they will be more capable of viewing their patients holistically. Interpersonal skills and empathy play an important part in practising our profession. Guided by their teachers, our students experience and feel how their own bodies move in order to develop an understanding of their patients' conditions.
The Ortenau School of Physiotherapy cooperates with hospitals across Germany, France (Alsace in particular) and Switzerland. Our location in South Baden, close to the French and Swiss borders, allows us to nurture our professional relationships with colleagues from these establishments, and collaborate closely with our partner school in neighbouring Strasbourg. Our students benefit from the way in which we interact with our neighbours, and from our proximity to excellent centres of research such as Freiburg, Karlsruhe and Strasbourg.
In parallel to our standard training, we offer specialised advanced classes conveying the latest findings in the fields of medicine and physiotherapy. Our students may attend these specialised classes both during and after having completed their training course. Ideas contributed by external participants and lively discussions help students to view various fields from many different perspectives. In addition, these sessions often help students to forge contacts which may help them when entering working life.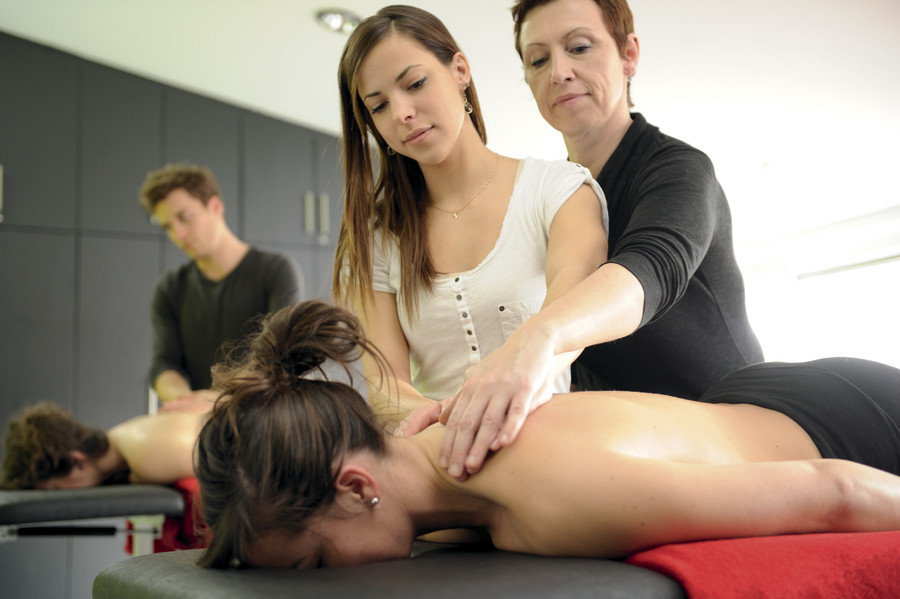 Movement
We focus on people as they move. It therefore goes without saying that the average school day is highly diverse and sees our students always on the go. Movement is also an integral part of the activities on offer for them to pursue in their free time. The Black Forest and Vosges Mountains are practically on our doorstep and are an open invitation to get out there and get i nvite them to get out there and get moving in beautiful natural surroundings. Well-kept cycle and walking routes all around Eckartsweier, as well as local facilities for football, athletics and gymnastics, offer other excellent opportunities for sports and recreation.
Alternatively, daytrips to Freiburg, Karlsruhe, Strasbourg and Basel are perfect for students needing a break. Outside of lessons, we offer free courses in subjects such as aerobics, tai chi, qigong and academic drawing. These are intended to help students relax, while simultaneously improving their self-awareness and the perception of their own bodies.
It is always exciting to see how our students draw on their personal experience of movement and, inspired by the various activities we offer, commit themselves fully to achieving their professional goals. This is key, as it is only through such personal experiences that they become aware of the fact that the human body is much more than the sum of its parts.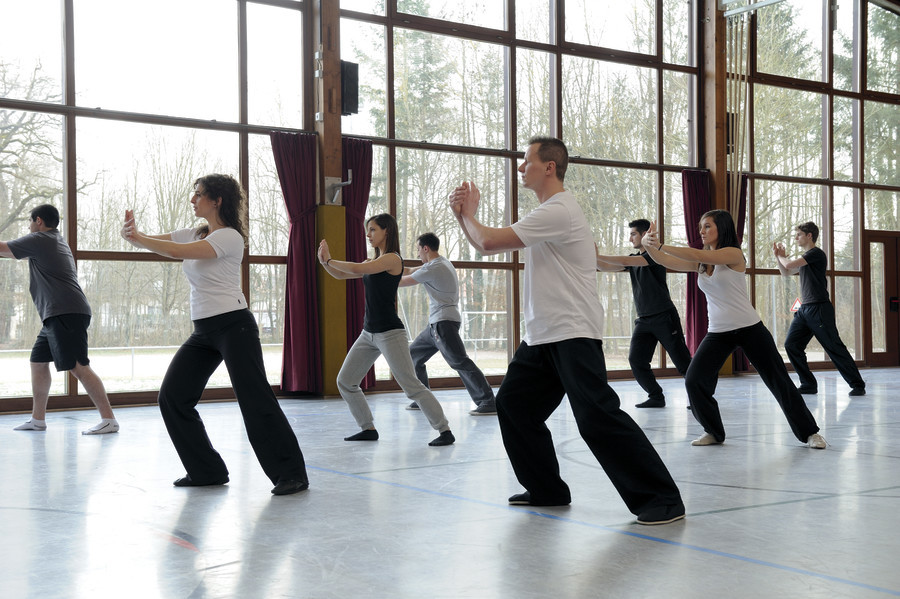 Work placements
Physiotherapists work in different specialist medical areas and the career offers a wide range of activities and opportunities, right up to owning a private practice. We show our students all of the options available to them and actively support them to find their personal specialisation within the field of physiotherapy.
As part of a cross-border network, we are able to put them in contact with colleagues and institutions working in these areas. From the second year of the training course, students carry out supervised work placements in selected institutions in Baden-Württemberg, Alsace and across Germany.
The clinical placements comprise 1600 hours in total split into specialised segments. They form an intensive part of the training and are a decisive step towards securing a successful professional future. Nowhere else will students experience the expectations and demands of their chosen professions more directly than when actually practising them. Those starting out in their career have the opportunity to find out how much physical and psychological stress they can endure, put their patience and perseverance to the test, and use these new insights to redefine their personal goals.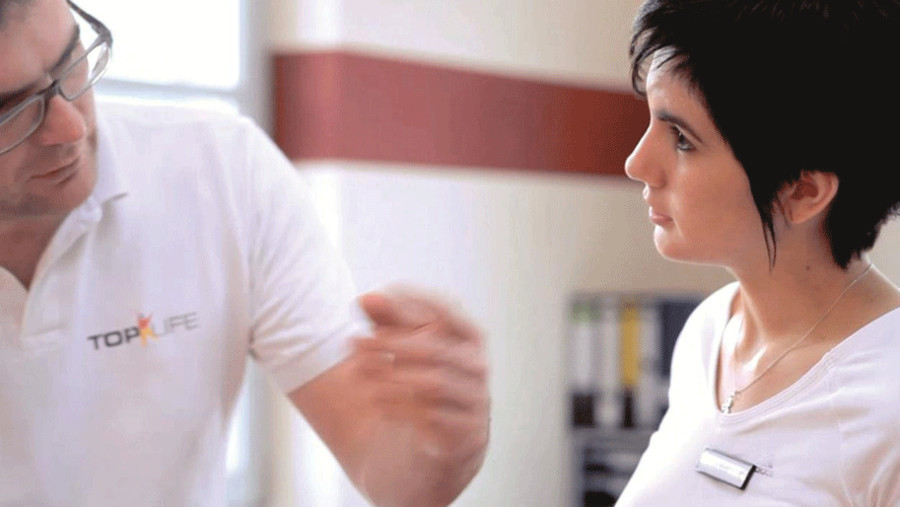 A school in the heart of the community – the campus
Physiotherapy involves helping each individual to find the best way of gaining a complete sense of well-being. This philosophy is reflected in our school's social environment. Living and learning in the community of Eckartsweier, where our school is located, is characterised by close interpersonal relationships, cooperation and the locals' South Baden charm. The colourfully painted, modern school buildings fit perfectly with the village's traditional half-timbered houses, blending into the idyllic, rural surroundings like a warm splash of colour. Complementing each other perfectly, the campus and village unite as one. Our students come from across Europe, making Eckartsweier into a vibrant meeting place for a variety of cultures. The excellent infrastructure with a variety of shops and leisure facilities, as well as the relaxed way of life make living on the edge of the Black Forest a highly pleasant experience. These perfect surroundings assist students to succeed in understanding and experiencing the career of physiotherapy first hand.