We offer you the following service:
Training qualification through a 3-year apprenticeship or a 4-year integrated degree course
Courses start in January, April, July or October each year
Financial aid via BaföG and individual financing possible
Learning in an international atmosphere, generous spatiality und modern equipment
Optimal exam preparation by revision courses
Internships in Germany, France and South Africa
Versatile advanced training courses
Leisure time activities for free
Our qualified teaching staff that consists of physiotherapists, lecturers and doctors accompanies you reliably on your way to a licensed and officially-recognised physiotherapist. A vivid and eventful apprenticeship awaits you.
Are you interested?
We are looking forward to meet you!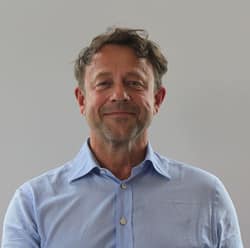 For more than 20 years now I'm welcoming young people who are confronted with their career choice or who dare to start all over again with a new profession. I see it as my duty to accompany every student on his/her way through education. That's why I'm offering every prospective student a personal counselling interview in order to cater to any individual needs. To give you a precise insight to a normal schoolday in our facility we offer you the opportunity to spend one day within our premises on which you can also attend lessons, speak to students and take part in school life. During your education it's my business to be your personal contact person and it's my mission to create a pleasant atmosphere of learning.